Referrals from General Practitioners and Gynaecologists
Dr Amy Tang consults from her gynaecology practice on Wickham Terrace – Gynaecology at the Mill.  The Practice is located on the Ground Floor of Watkins Medical Centre, right next to the Brisbane Private Hospital.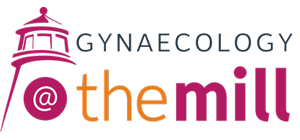 She operates at Greenslopes Private Hospital, The Wesley Hospital, Brisbane Private Hospital, and Spring Hill Day Specialist Hospital.
Referrals can be faxed to 3319 1500 or emailed to [email protected].  The practice is fully computerised, and we can send and receive correspondences via Medical Objects.
Dr Amy Tang will personally review and triage all referrals.  All new patients will be seen within 1 week, and urgent referrals will be seen within 2 business days.
Dr Amy Tang's special interests include:
Please feel free to contact Dr Amy Tang if you need to discuss any cases or referrals.