Female Brisbane Gynaecologist | Gynaecological Oncologist
Gynaecologist caring and sympathetic to the needs of women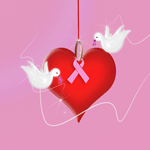 Brisbane Gynaecologist and Gynaecological Oncologist Dr Amy Tang is a female sub-specialist gynaecologist dedicated to caring for women from all over South-East Queensland with complex Gynaecological concerns, Gynaecological Cancers, and Pre-malignant Gynaecological conditions.  As a female gynaecologist and gynaecological oncologist in Brisbane, Dr Amy Tang is sympathetic to the needs of women.  She understands that a referral to see a sub-specialist Gynaecologist can be a daunting experience, and will do everything she can to make the experience easier for her patients.
Brisbane Gynaecological Oncologist
Female Gynaecologist for Pre-Malignant Conditions
Colposcopy is performed to diagnose Cervical dysplasia or "Cervical Intraepithelial Neoplasia" (CIN), which is a condition that may be detected in Pap Smear screening.  Left untreated, especially if there is high grade dysplasia (CIN 2-3), these may progress to become cervical cancer.  Gynaecologist Dr Amy Tang is an experienced Brisbane colposcopy specialist, who has a special interest in the investigation and management of these abnormal Pap Smears, aiming to accurately diagnose and treat cervical dysplasia and prevent cervical cancer.  She is a Brisbane female gynaecologist accredited by the RANZCOG C-Quip Program for Colposcopy Quality Assurance.
If you have an abnormal Pap smear, click here to learn more about Colposcopy.

Prophylactic Risk-Reducing Surgery
Prevention is of paramount importance in Women's Health.  Brisbane Gynaecologist Dr Amy Tang performs risk-reducing surgery for women with increased risk for ovarian cancer, such as women with BRCA gene mutation.  She receives referrals from General Practitioners and Gynaecologists throughout Brisbane to discuss with affected women their options for management, which may include removal of the ovaries and tubes by keyhole surgery (Laparoscopic bilateral salpingo-oophorectomy).  As a female gynaecologist in Brisbane, Dr Amy Tang works closely with a Genetic Counsellor and Clinical Geneticist in Brisbane, to provide affected women with an accurate indication of their risks.
Female Gynaecologist for Complex Gynaecological Problems
Dr Amy Tang | FRANZCOG, CGO
Connect with Dr Amy Tang

Brisbane Gynaecologist | Female Gynaecological Oncologist

Phone: 3319 1515

Fax: 3319 1500
Request an Appointment