The Pap Test (also referred to as Pap smear) is a screening test for pre-cancerous and cancerous changes of the cervix.  Women are often referred to female gynaecologist Dr Amy Tang in Brisbane with an abnormal Pap Smear.  This is a screening test only, and further examination by Colposcopy will be undertaken by Dr Tang.  This is where Dr Tang examines the cervix under magnification, and applies vinegar to the cervix to highlight any abnormal cells.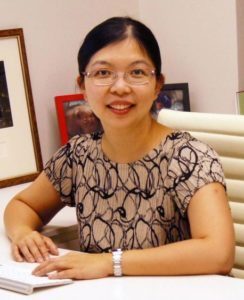 Dr Tang is a certified colposcopist of the Royal Australian and New Zealand College of Obstetricians and Gynaecologists (RANZCOG), with experience in managing pre-invasive lesions of the cervix, vagina and vulva.
She understands that being told that you have an abnormal Pap Smear can be daunting for many women.  Whenever possible, she prioritises referrals so that women with abnormal Pap smears can be seen within 1 week.
As a female Gynaecologist who is experienced in performing Colposcopy for many women, Dr Tang understands what women having this procedure go through, and will endeavour to make your experience as comfortable as possible.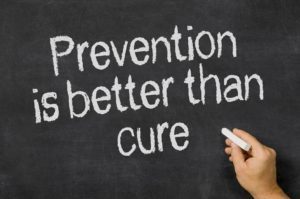 Pap Smear Result
The terminology used in Pap Smear Reports differs slightly around the world.  In Australia, we use the Australian Modified Bethesda System 2004, and the Pap smear may be reported as:
Squamous Abnormalities:
Possible Low grade squamous intraepithelial lesion (Possible LSIL)
Low grade squamous intraepithelial lesion (LSIL)
Possible High grade squamous intraepithelial lesion (Possible HSIL)
High grade squamous intraepithelial lesion (HSIL)
Squamous cell carcinoma
Glandular Abnormalities:
Atypical endocervical cells of undetermined significance
Atypical glandular cells of undetermined significance
Possible high-grade glandular lesion
Adenocarcinoma
The Colposcopy Procedure
A speculum is inserted into the vagina, similar to how a Pap smear test is performed.  Dr Amy Tang will then examine the cervix under the magnification of the Colposcope.  She will apply vinegar to the cervix, in order to highlight any areas of abnormality.  If abnormal cells are seen, a biopsy will be performed.  Only a tiny piece of tissue is removed from the cervix, and this tissue is sent to a pathologist, who examines the tissues for any pre-cancerous or cancerous changes.
To find out more about the Colposcopy Procedure, click here.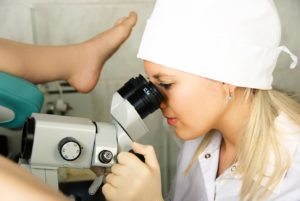 Treatment of High Grade Dysplasia (CIN 2-3)
Following your biopsy, it will take 3-4 days for a final histopathology result.  If a high grade pre-invasive lesion is diagnosed, Dr Amy Tang will offer treatment using a LLETZ (Large Loop Excision of the Transformation Zone) procedure or Cone biopsy.  This removes an area of the cervix containing all the abnormal cells.  This is usually done under a general anaesthetic in the operating theatre as a Day Procedure.
Timely treatment of high grade dysplasia of the cervix can prevent the progression to Cervical Cancer.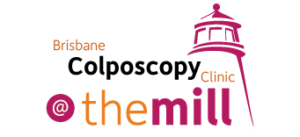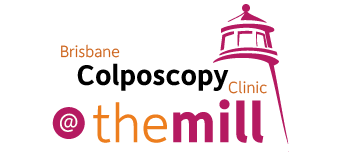 For further information, arrange an appointment to discuss your condition with Dr Tang.