Female Gynaecologist Dr Amy Tang is a trusted gentle Gynaecologist and
Gynaecological Oncologist
in Brisbane.  As a female gynaecologist in Brisbane, she understands women's needs and delivers compassionate care for her patients.  As a gynaecological oncology sub-specialist in Brisbane, she is able to provide unique and comprehensive care to her patients.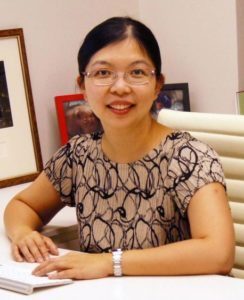 Being a sub-specialist Gynaecological Oncologist, Dr Amy Tang is an advocate for prevention and early detection of pre-cancerous conditions in women. Dr Amy Tang is a Brisbane Colposcopy specialist with extensive experience in the investigation and management of abnormal Pap smears, which are very important in the fight against cervical cancer.  She is the Director of the Brisbane Colposcopy Clinic, which is Brisbane's comprehensive treatment centre for women with abnormal Pap smears or HPV test results.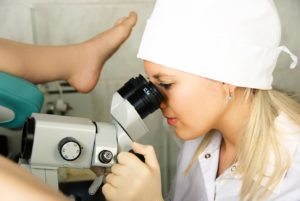 As a Brisbane gynaecological oncologist, Dr Amy Tang has vast experience in managing ovarian cysts and pelvic masses.  Many ovarian cysts are benign, however some of them are cancerous or malignant.  Women with undifferentiated ovarian cysts can be cared for by a gynaecological oncologist who can remove these ovarian cysts using the most appropriate technique, depending on her expert assessment as a cancer specialist of the malignancy potential of the ovarian cyst.
Gynaecologist Dr Amy Tang specialises in treating women with complex Gynaecological problems requiring advanced laparoscopic surgery. This includes laparoscopic hysterectomy for endometrial cancer and cervical cancer, as well as benign conditions such as fibroid uterus and endometriosis.
Click here to read more about laparoscopic (keyhole) surgery.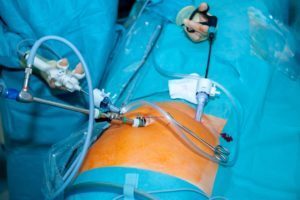 Laparoscopic Removal of Ovaries and Tubes (Salpingo-oophorectomy)
Gynaecological oncologist Dr Amy Tang has special interests in the prevention of ovarian cancer.  She has special interests in performing prophylactic surgery in women with BRCA gene mutation, who are at increased risk for ovarian cancer.
Make an Appointment to Consult Brisbane Female Gynaecologist Dr Amy Tang
Dr Amy Tang currently consults at Gynaecology at the Mill.  She operates Greenslopes Private Hospital (on the South side of Brisbane), The Wesley Hospital, and Brisbane Private Hospital.  To make an appointment, call 3319 1515.